Up to 69% OFF when purchase products from "ekleva"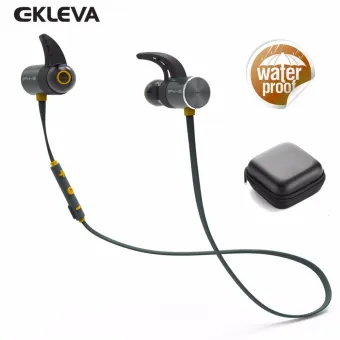 Great Sound Great Fit Untether yourself from the 3.5mm shackle, avoid the tangle of wired headphones, go wireless! A lightweight and comfortable addition to any commute or work out, the WE02 is adaptable to the unique shape of your ears with 3 included ear-tip sizes and stable-fit ear-supports. With a comfortable, secure fit comes great sound, excellent noise isolation, and the feeling of nothing being between you and your music.
Dual Battery Use 110mAh polymer lithium battery, in full power condition, can stand for 10 days. Play music / talking up to 8-10 hours (40% volume) equivalent to 160-200 songs.
IPX-5 Waterproof Certification All-weather sports partner, authoritative test lab test criteria: simulated rainstorm environment, from various angles Hold 3min splash on headphones at 30KPa water pressure.
Bluetooth 4.1 Experience the latest Bluetooth 4.1 audio with A2DP, improved connection stability, faster pairing, lower latency, and lower power consumption from connected devices (like your phone) when wirelessly streaming audio. Up to 33ft wireless range. Compatible with iOS, Android and Windows, and other Bluetooth enabled devices.
Magnetic Elegance The WE02 is the ideal companion for those who demand great audio quality, thoughtful product design, and versatile wireless earbuds. Stable Wearing Inspiration from Shark Fin The unique design of hanging ear movement, 3D three-dimensional molding, from shark fin inspiration, bring more powerful movement of genes.
more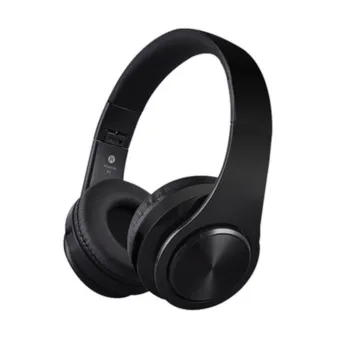 Easy pairing with all devices that support Bluetooth; Connect device includes smart phone, laptop, ipad, TV set, Kindle fire pad, etc. Running it when the battery is dead with a 3.5mm AUX port cable (included in the package)
TF card support, download songs on the TF card from your computer and listen on your headphone. No need to connect with an music app or radio
33 ft distance in open air range can be quite significant; Excellent sounds quality, better for bass; less sound leak; Noise cancelling by big ear cups around the ears
4-6 hours battery life on a full charge
Built-in a stereo microphone, talk to your friends by the headphone anytime; Separate Control button, indicator light, voice instructions; Very comfortable for extended wear
more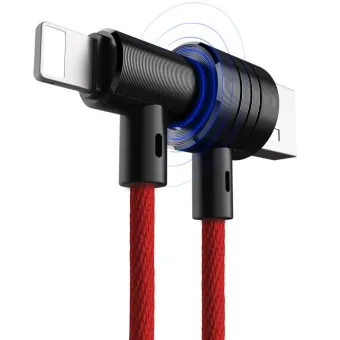 Single Plug with Two Standards: This Ekleva Micro USB cable with Lightning connector 2 in 1, allows you to charge the iOS devices and Android devices with one cable, compatible with iPhone 7 / 7 plus / 6 / 6s / 6 plus / 6s plus / 5 / 5s / 5c / SE, iPad Pro, iPad Air, iPad Mini, Galaxy, LG, HTC and more.
Magnetic Absorption Interest and 90-Degree Design: Provides you magnetic fun practical experience, more convenient to storage. Two plugs automatically suction design, open just to use it to charge and sync, when you experience the magnetic, just to storage. And 90-degree angled connector is perfect for easy plug in even in hard to reach areas and narrow spaces sync and charge. You can sync video and photo while working without worrying about data cable hinder your hand.
Fast Charging and Syncing: Charging and data transmission at the same time both in extreme high speed. Deliver up to 2.1A, transmission speed can increase 20%, your phone could be fully charged for only 1.5 hours. This charging cable can backup files or transfer pictures, music and videos all while charging your device.
Aluminum Alloy Shell: Aluminum alloy material is not only showing the high-grade appearance, but also has a wear resistant and scratch resistant. Effectively play its shielding effectiveness, enhance the ability to resist interference, to ensure high-speed signal transmission.
Cloth Braided Cable: 1M/3.3 feet length, using cloth environmental material protection wrapped copper wire core, to ensure a more durable charger with a longer lifespan GUARANTEED. Resistance to pull, more durable, Pull Tested over 30,000 times to prove a greater longevity.
more
Watch reviews, introductions of Up to 69% OFF when purchase products from ekleva on Youtube