Price Z
Philipino No1. Best Prices, Best Deals, Huge Discounts
Performa: Condoms For Longer Lasting Pleasure
Fetherlite:Thinner Condoms For Better Intimacy Feeling
Special Lubricant to help you last longer,Lubricant Contains Benzocaine 5%
Transparent Natural Rubber Latex Condoms
Nominal Width: 52.5mm
Easy-On Shaped and Teat-Ended
Dove Purely Pampering Shea Butter Beauty Bar
With 1/4 moisturizing cream is infused with a rich blend of shea butter and melts deeply into dry, dull skin leaving it soft and smooth.
Let the abundant, creamy lather and scent of warm vanilla envelop your senses and leave you feeling pampered and renewed.
Infused with extracts of Avocado Oil and Honey Balm
Helps reconstruct hair from root to tip to make it stronger and more flexible*
Flawless coverage
Super coverage that′s super lasting
Upgraded formula meets new fine sponge fr easier control pickups and taps
Stainless Steel
Rose Colored Stone for October
Charm Stone: 8MM
Earring and Ring Stone: 6MM
Free Adjustable Ring
16' Rolo Chain with 2' Extender
Perfect for everyday use
Perfect for gift of all ages
Stainless Steel
Peridot Colored Stone for August
Charm Stone: 8MM
Earring and Ring Stone: 6MM
Free Adjustable Ring
16' Rolo Chain with 2' Extender
Perfect for everyday use
Perfect for gift of all ages
2 kinds of design a viariety of selection collection also to send gifts Oh
Warranty : Shop warranty
Condition : New
Watch mirror material : Ordinary glass mirror
Make : XIAOYA
Movement type : Quartz movement
Watch type : Couple′s watch
Style : Fashion
Watch strap Material : Leather
Shape : Round
Display way : Pointer-
Listing time : 2017 Qiudong
Waterproof depth : 0 M
Table crown type : Ordinary
Dial Thickness : 8mm
Dial diameter : 41mm
Brand CHANTI : Domestic
Popular Elements : Retro
Case Material : Metal
more
Stainless Steel
Twisted Curb Chain with Extender
Letter N Pendant
For Women of All Ages
It fits the Canon EOS
860.00 mAh
Lithium-Ion Battery
7.4 VDC Output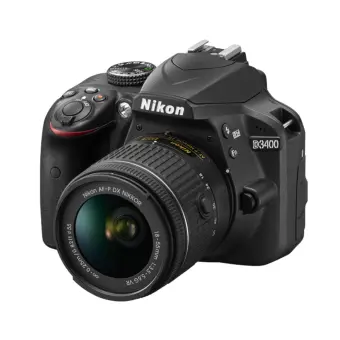 Sometimes, inspiration comes from the devices we use to create them. Cameras make a big impact on people′s lives, so are the moments captured in their lenses. Always take a moment to have all your favorite scenes instilled, not just on your memory but on a reliable device as well. Seize every glimpse and watch it on replay. With the Nikon D3400, you can have endless favorites to make.
Photos and videos captured with the D3400 and a superb NIKKOR lens are as vibrant and true-to-life as the moments they preserve. Shoot in extremely low light without a problem. Freeze fast-action in its tracks. Create portraits with rich, natural skin tones and beautifully blurred backgrounds. The photos you share will amaze everyone—even yourself. 24.2-megapixel DX-format CMOS image sensor with no optical low-pass filter for breathtaking quality. Compact, lightweight and very easy to use, regardless of skill level. 5 FPS Continuous Shooting 100-25,600 ISO. Full HD 1080p at 60/50/30/25/24p. You are always connected with Nikon SnapBridge and a compatible smartphone or tablet, and it includes 18-55mm Lens APS-C Camera.
Quality Above All
To make stunning shots and videos, you need to have great lens, image sensor, and processing. Said characteristics are combined in the form of Nikon D3400. Capture outstanding and vivid photos provided by the NIKKOR lens, enlarge or crop your shots without losing the details, sharpness, and or contrast. The EXPEED 4 processing also gives you the quality images you are looking for. Retaining the stills′ clean, sharp, and defined lines in low light up to ISO 25,600, and an extremely wide range.
Easy Accessibility
The Nikon D3400 has a smartphone compatibility through Nikon SnapBridge. Take high-quality shots and quickly trasfer your creation to a compatible smartphone or tablet. You can easily share your images by email, texting, or social media posts --no need for a hot spot.
Accessories for your Camera
As fast-paced as technology is nowadays, so are price ranges. They increase as latest features are added, this goes the same for camera accessories. They are necessary to maximize your camera's use, but do not worry, we offer you great deals of awesome and with quality camera accessories, bags, flashes, lenses, tripods, memory cards, and more! And at prices that will surely suit your budget! Check out Lazada′s Camera Section and find everything that you need with ease.
more
Camera Resolution: 22.2MP
Video Resolution: 1920 x 1080
Memory Storage Capacity: SDHC Up to 32GB
Sensor Description: CMOS, 35.8 x 23.9 mm
Screen Size and Technology: 3' Rear Screen LCD
Battery: 1x LP-E6 Rechargeable Lithium-ion Battery Pack, 7.2 VDC, 1800 mAh
Full HD 1080p Video at 24/25/30 fps
Built-In Wi-Fi Connectivity with NFC
Hybrid CMOS AF System with 49 AF Points
ISO 100-12800, Expandable to 25600
Hot Shoe and Built-In Flash
Lightning Chain Bolt Design
3Months Warranty
Rational Human Science Design
Ergonomic design
Fits naturally in your hand with no cramping after extended gaming or work sessions
Provide Stability Movement
Breathing LED Light Design
Type/Base (Dye or Pigment): Pigment
Color: Black
Supported ink cartridges/printers/devices: Canon Printer
Page yield: 220 pages
Processor: Intel Core i5 7200U
Memory: 4GB DDR4
Hard Drive: 500GB + 128SSD
Optical Drive: N/A
Graphics Card: 2GB GD5 940MX
Display: 14' FHD
Operating System: Windows 10
VGA: INTEGRATED
CPU: I3-6006U
ONBORADRAM: 4G DDR4 2133 ONBOARD
SSD: 128G M.2 PCIE
Screen: 12.2 FHD IPS GL TOUCH(SLIM)
OS: W10 HOME EM
WLAN: WIFI 1X1 AC+BT4.1
CAMERA: FRONT 2M/REAR 5M; Other 2: ACTIVE PEN
Bundle consists of 2 Dream Satin Skin Airbrush-Finish Liquid Foundation – O4 SPF32 PA+++ by Maybelline: Air-whipped liquid foundation for satin-smooth, poreless skin with SPF 24.
Ultra-lightweight liquid foundation with Airbrush Finish
Poreless coverage
Satin Smooth
Perfect for Sensitive Skin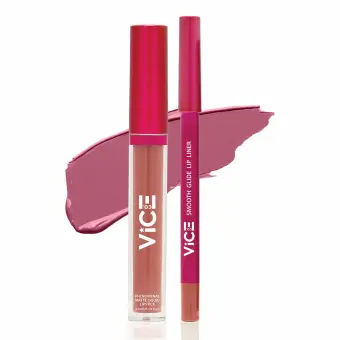 Modern Matte Finish
Intense Color
Long Lasting
Transfer Proof
Full Coverage with One Swipe
Creamy
Paraben Free
PETA Certified Cruelty Free
Lip liner & lipstick in one
Full & sexy lips
Grabs and define lip line
Stays on for 8 hours
Kiss-proof
See-through color for lips & cheeks
Lasts for hours.
Naturally sheer
Make: Youdele
Material: Wood
Type: Wooden Drawing Board
Suitable for age: 3T
Suitable for age: 4T
Suitable for age: 5-year-old
Suitable for age: 6-year-old
CHANTI : Chinese Mainland
Make : Kuxinyangguang
Toys type : Plastic toys
Item No. : Puzzle ball
Material : Plastic
Suitable for age : 4T
Suitable for age : 5-year-old
Suitable for age : 6-year-old
Suitable for age : 7-year-old
Suitable for age : 8-year-old
Suitable for age : 9-year-old
Suitable for age : 10-year-old
Suitable for age : 11-year-old
Suitable for age : 12-year-old
Suitable for age : 13-year-old
Suitable for age : 14-year-old
Suitable for age : 14 years old or more
more
Age: 3 years and up
A highly-detailed and colorful action figure with several points of articulation
An accurate reproduction of the Ultraman Superhero as seen in the Ultraman TV show or movie
A cultural icon and a best-selling toy in Japan
Hazmat:None
Interest:Collection
Game type:Figures
Recommended age:13 Years and above
Character:Others
Recommended gender:Unisex
Featured characters brand:Japanese Anime